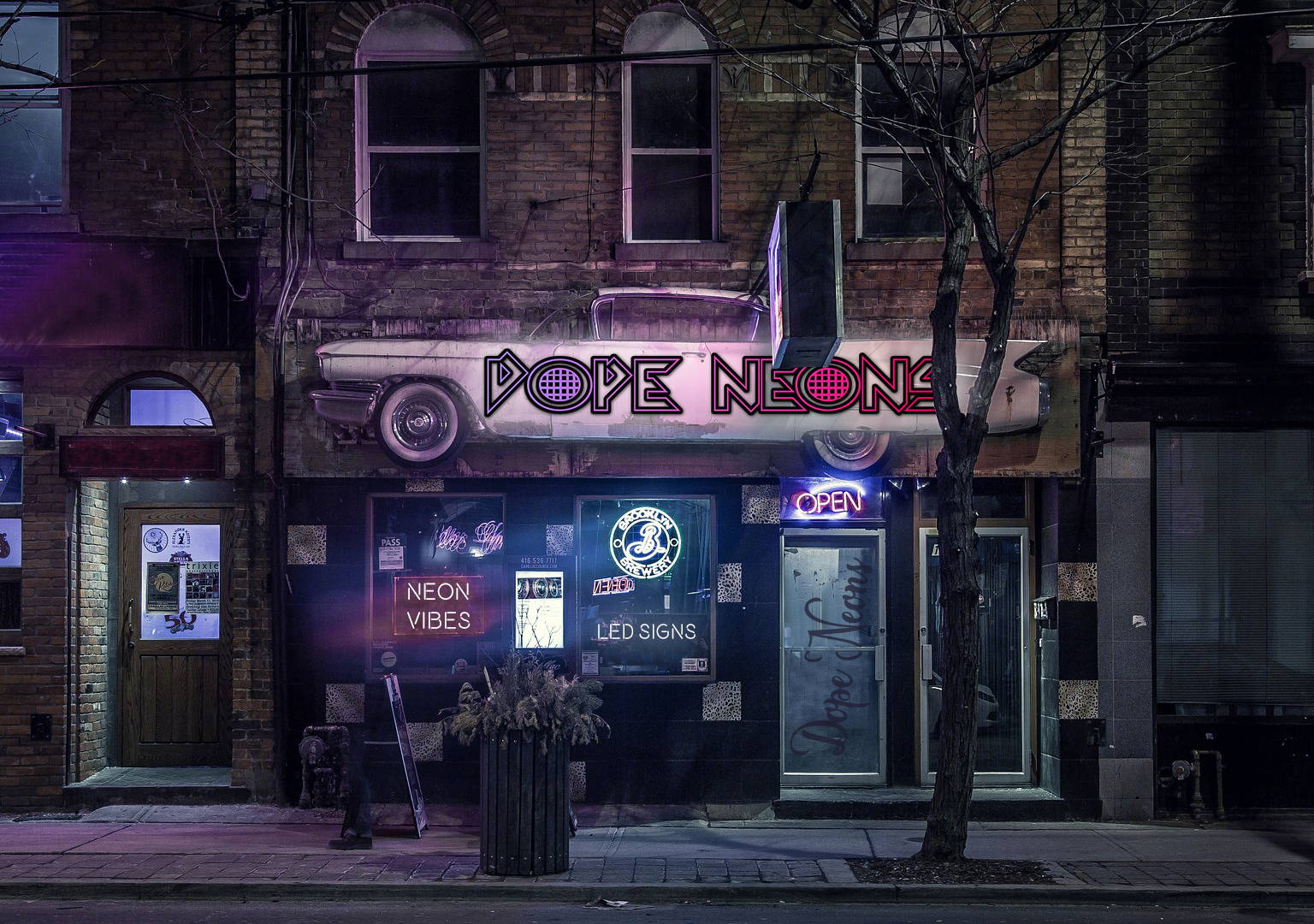 Our Mission:
With a dedicated team of graphic designers and skilled craftsmen we create unique and innovative artwork to illuminate your space with ambience and energy. By pouring our love for art and design into each piece we design we commit ourselves to creating stunning products that our customers will love.
Our Products:
Our products are illuminated by energy efficient and safe LEDs, this is our tried, tested and preferred method for two reasons. Firstly, LED lights emit a very bright and vivid glow that lasts for a long time and secondly, unlike regular neon tubes LEDs do not contain any harmful neon gases. We offer a huge range of signs and clocks, however if you're unable to find your style then our design team will happily help you to come up with a new design!
Our Commitment to You:
We are passionate about making your customer experience, seamless and hassle-free. We hope you find it straight forward to purchase from Dopeneons.com, however if you encounter any problems you can reach out to our customer support team who are on hand and happy to help.
Dope Neons is a trading name of Man Cave Masters Ltd, specializing in the design and creation of unique signs, clocks and decor. As a global business we operate across three continents and ship out to most destinations worldwide.
You will find our dedicated team working hard across the following locations:

Customer Service
United Kingdom, United States & Philippines
Contact: customerservice@dopeneons.com
Product Issues & Support
United Kingdom, United States & Philippines
Contact: support@dopeneons.com
Graphic Design
United Kingdom & Netherlands
Contact: customdesigns@dopeneons.com
Production & Development
United Kingdom, China & Netherlands
Contact: Production@dopeneons.com
UK Business Office Address
Man Cave Masters Ltd (registered in England & Wales)

71-75 Shelton Street
London
WC2H 9JQ
United Kingdom
Company number: 11998461
VAT number: 367088366
Accepted payment methods: Visa, Mastercard, American Express, Maestro, Apple Pay, Google Pay and PayPal